Chris Tonkin
Director
Chris grew up on the family farm at Coomberdale in the wheatbelt of Western Australia. He's been immersed in the grains industry since 1995 and has held numerous roles in research, extension, sales, marketing, and consultancy. With a deep knowledge and passion of the grains industry and a solid reputation for working for farmers, Tonks founded Ten Tigers in 2004 as a dedicated grain marketing advisory business.
He is an Authorised Representative (AR No. 290288) of AFS License 329063
Tonks is a mad Phantom fan (hence Ten Tigers) and loves hockey, and travelling – sometimes even with his children.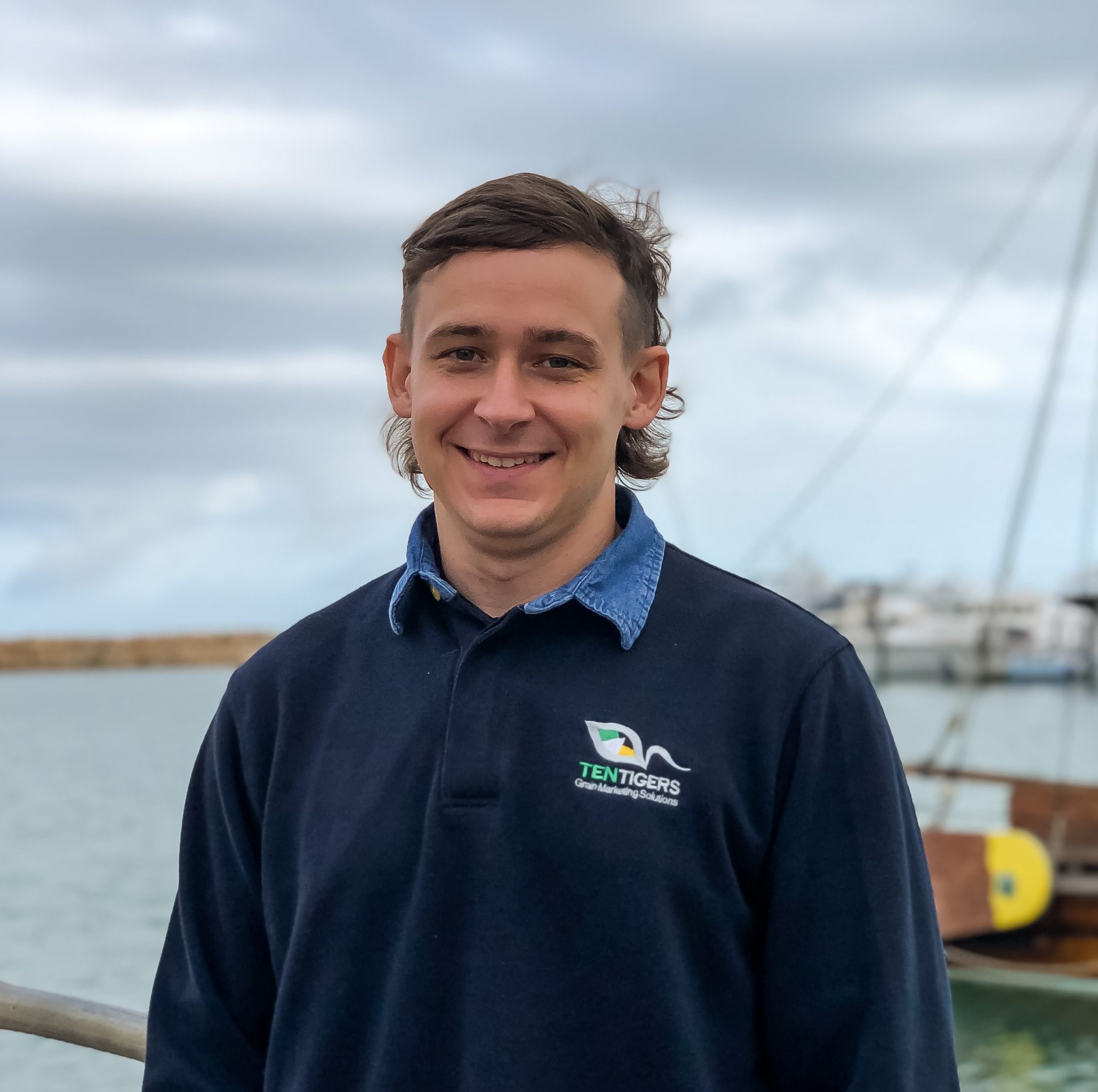 Ken McCartney
Client Manager – Grain Marketing
Ken is a Geraldton born and raised local, who is kept busy raising his two young daughters with his wife Jasmine.
Ken's Bachelor of Commerce from Curtin University and CPA designation lead him down the path of accounting and banking however in 2018 he opted to move into a more fulfilling industry and started with Ten Tigers as a grain marketer.
He comes from a long line of farmers; with his family having pioneered land in Chapman Valley where his father still farms today.
Outside of work Ken enjoys following the AFL (a long suffering Fremantle supporter!), playing local football and, when time permits, he enjoys playing guitar in local bands.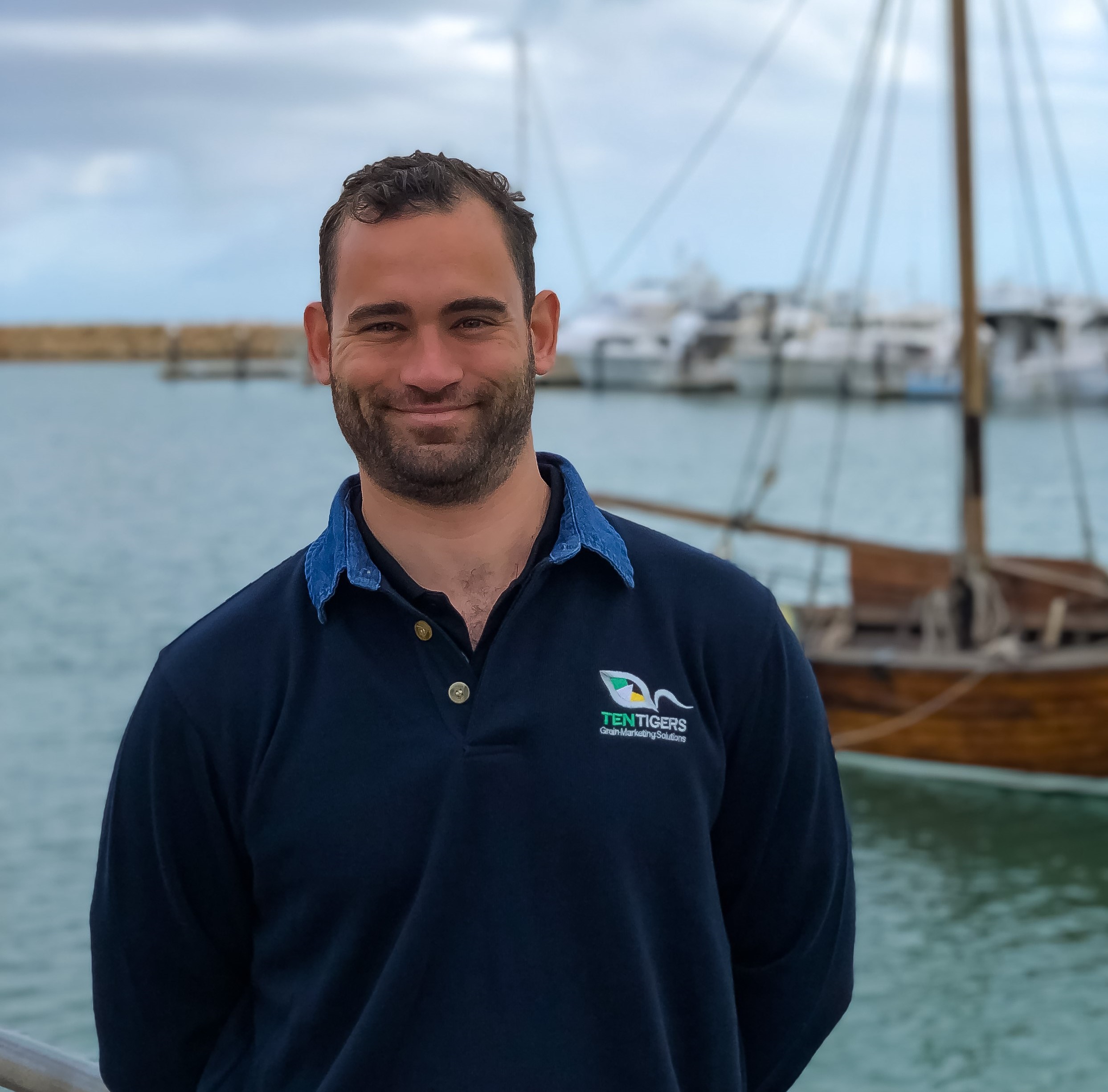 Sam Gevers
Client Manager - Grain Marketing
Sam comes to Ten Tigers as a qualified Chartered Accountant, having previously worked in both taxation and auditing roles.
Initially from Fremantle, Sam moved to Kununurra in 2014 to begin his accounting career and instantly fell in love with the outback and the rural lifestyle.  The time spent in the Kimberley allowed him to gain a greater understanding of regional Western Australia and develop an interest in agriculture.
Sam moved to Geraldton in 2019 and has not looked back since, with a myriad of water based activities keeping him busy when he's not crunching grain numbers.
Being an avid sportsperson takes up the rest of his time, playing football, touch rugby and squash and eagerly awaits the first premiership for the Fremantle Dockers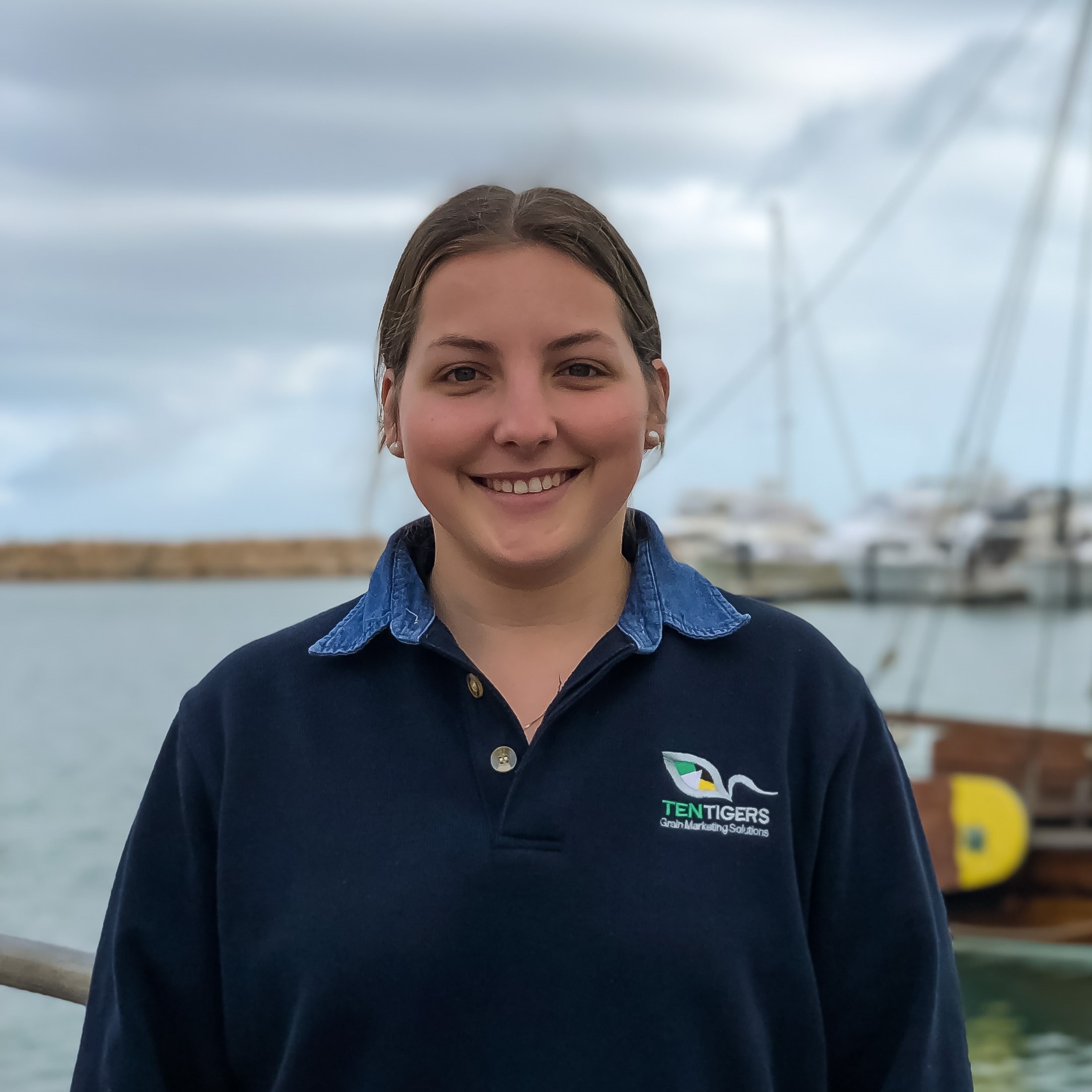 Tameka Brooks
Graduate - Grain Marketer
Tameka joined Ten Tigers as a Graduate Grain Marketer in April 2021 after completing her Bachelor or Agribusiness at Marcus Oldham College.
She hails from a farming background and has worked on farms and with CBH during harvest.
Outside of work Tameka enjoys a range of sports including hockey and basketball and is looking forward to enjoying Geraldton's beaches.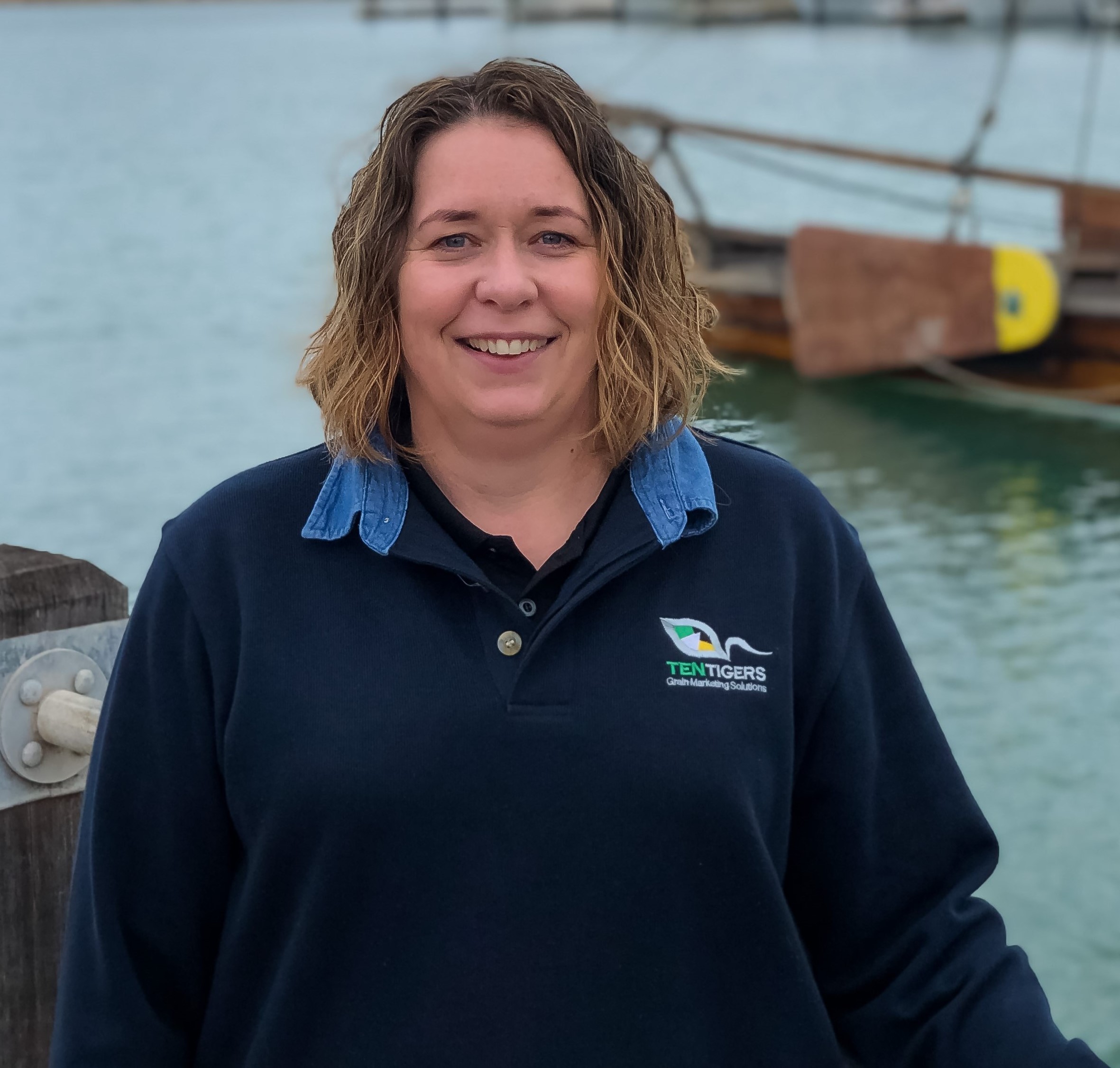 Carmel Westbrook
Office Manager
Carmel joined Ten Tigers in 2016 having previously worked in the veterinary and banking industry as well as seasonal stints with the (then) Department of Agriculture. She spent her childhood on a farm in Grass Valley and her extended family farm at Cadoux.
Carmel thrives on a busy workload with strict deadlines and attention to detail.
Away from Ten Tigers Carmel is just as busy, with involvement in many local clubs including basketball, soccer, hockey, and footy.
Mel Salter
Administration Assistant
Mel joined the Ten Tigers team in May 2021 coming from a career as a Veterinary Nurse.
She is a Geraldton local with family in town, Mel completed her schooling at Geraldton Grammar School then went on to study vet nursing.
Mel has a keen interest in agriculture and excellent attention to detail.
Outside of work Mel likes to spend time with her family and friends or relaxing outdoors with her two dogs.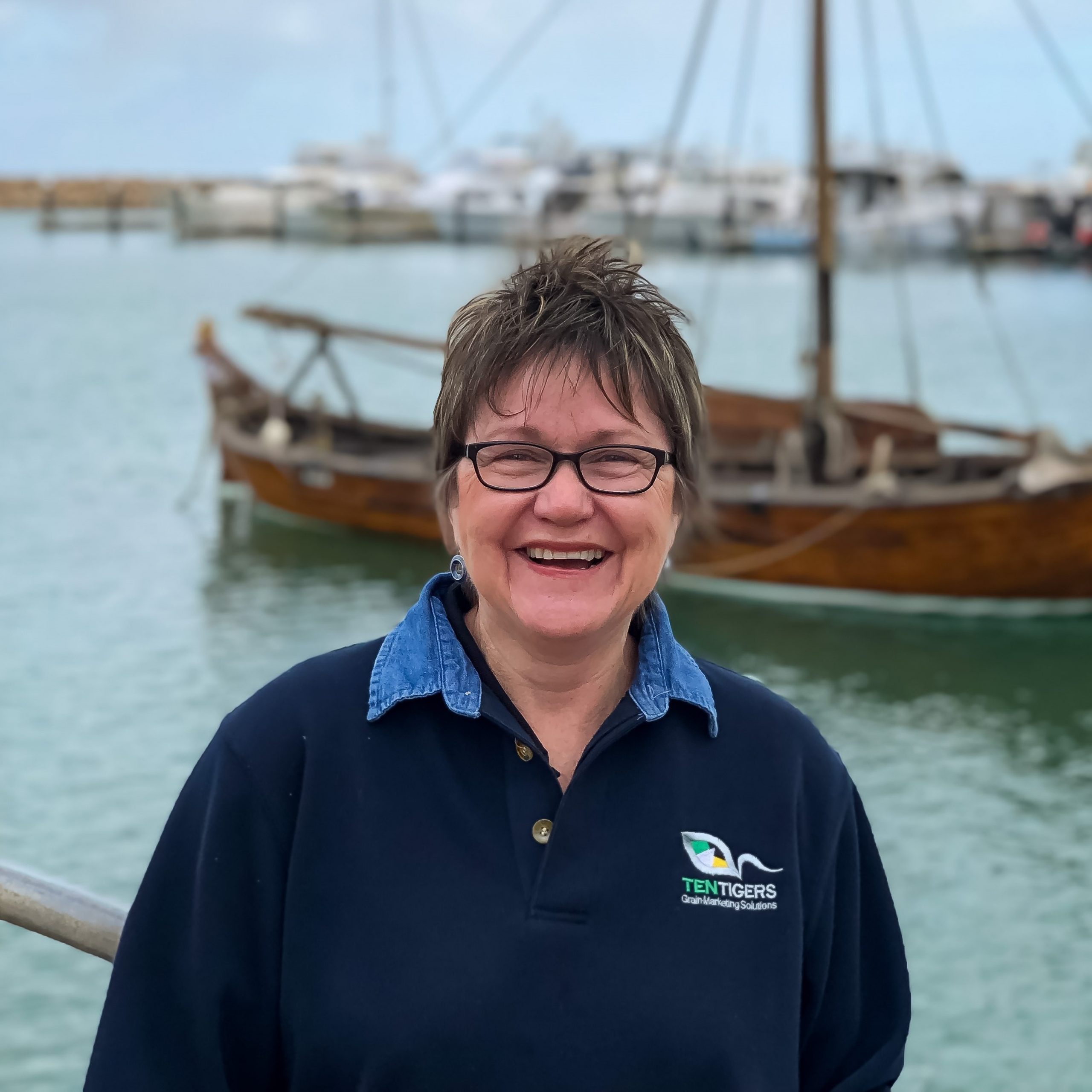 Chris Teakle
Data Analyst
Chris grew up in Northampton.  She studied Science Ed at UWA and taught maths in high schools and at TAFE for several years.  She started tinkering with computer programming and database design as a hobby.  The hobby turned into a second career.  After some years working for Divisions of General Practice organisations, she started her own business as a database designer.  Ten Tigers was one of her longest standing clients.  In 2018, she became part of the Ten Tigers team on a more permanent basis, continuing with database design, branching into data analysis and more recently, web development.
Outside of Ten Tigers, Chris' time is spent enjoying "grandmotherly" activities including sewing and crochet for her growing number of grandchildren.